Trans World Airlines Douglas DC-3-201 N16095 (c/n 1916)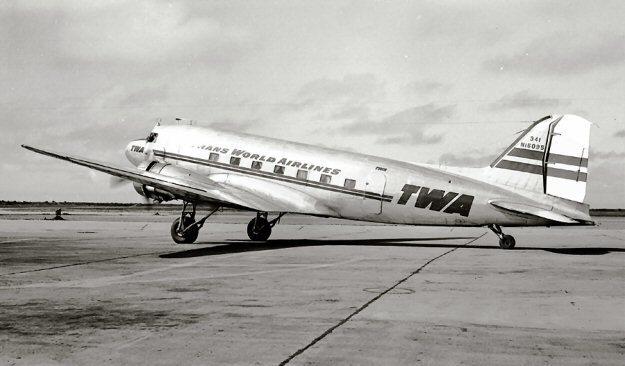 A post 1950 photograph showing a TWA DC-3 as Trans World Airlines, probably at Kansas
City. NC16095 was originally delivered to Eastern Airlines in 1936. Transcontinental &
Western Air acquired it in 1940. In 1941 it was impressed into USAAF service as a C-49-DO
with serial number 42-43624. Demobbed after the war, it returned to TWA with its same rego.
When TWA sold it off in the 1950s it went to Burlington Mills Corp as N69B.