TWA (Trans World Airlines) Douglas C-47 N51167 (c/n 7384)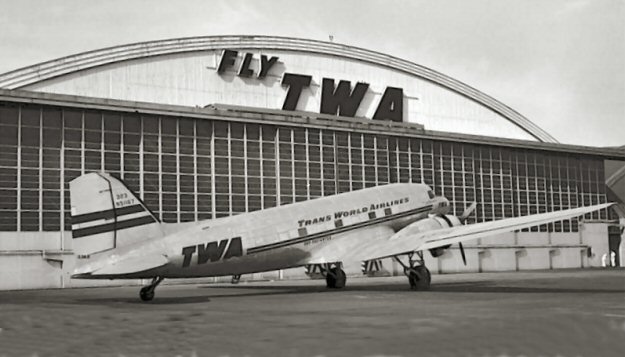 Immediately after WW II, TWA acquired a dozen or so C-47s to use as freighters
. Although not of the genre of latter day 'windowless wonders', N511567 had four
of its passenger windows blocked off. Some of these C-47s were in operation for
almost a decade, but by the end of the 1950s they were all sold off. N51167 had
an unusual accident. On 12 July 1955 it collided with a Cessna 140A at Kansas City
Downtown Municipal Airport. The Cessna was written off, but N51167 lived to fly
again and was sold in 1957 to Faucett Peru as OB-PBF-473, later OB-R-473.