Trans World Airlines Boeing 767-231(ER) N601TW (c/n 22564)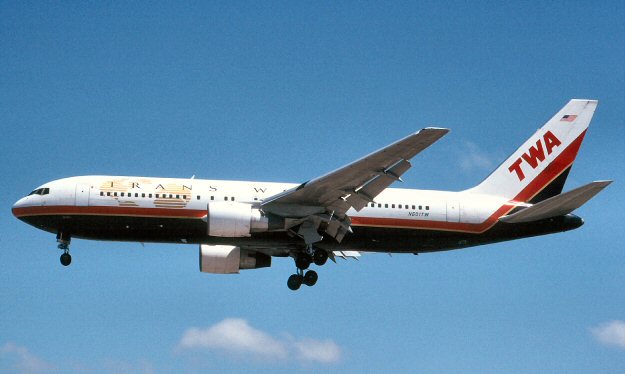 In the early 1980s TWA ordered ten of the Extended Range Boeing 767s for their overseas
routes. The airline had filed for bankruptcy in 1992 to gain some breathing room, and in 1993
finally ousted control of the company from Carl Icahn. A new livery was devised in the mid 1990s
as seen in the nice image above by Frank C. Duarte Jr. of N601TW, landing at LAX in July of
1998. This aircraft was TWA's first 767, being delivered at the end of 1982. Although it was
still active when TWA's assets were purchased by American Airlines in 2001, it was sold to
Cameroon Airlines as TJ-CAD. AA did not retain TWA's 767s.