Trans World Airlines Boeing 727-231 N64339 (c/n 20844)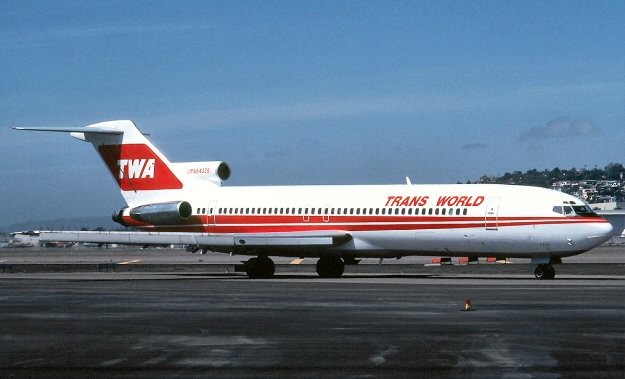 The 1980s saw the airline dressed in a new livery. These series 200 machines were used not only
domestically, but also on the extensive shuttle runs that the airline ran by this time throughout Europe
and North Africa. TWA had over 50 of them and were the mainstay of the short haul fleet during
the 1970s and 80s. This image was taken by Frank C. Duarte at San Diego in April of 1983. Two
years later, on 14 June 1985 this aircraft was highjacked on a flight from Athens to Rome. The two
Hezbollah terrorist highjackers had the aircraft diverted to Beirut and for the next 17 days had Captain
John Testrake and crew shuttle it back and forth between Beirut and Algiers. During the siege one
person, US Navy diver Robert Stethem, was murdered aboard the aircraft. This machine went on to
serve TWA faithfully for many more years and was, in fact, repainted in the ultimate livery.