TAG Airlines DHC-3 Otter N96T (c/n 110)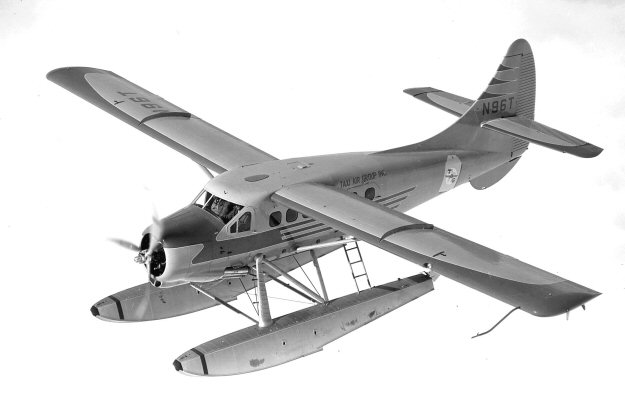 Taxi Air Group Inc (later known as TAG Airlines) began operations in July 1957, initially with
the DHC-3 Otter seen above and a DHC-2 Beaver (see next entry). It was founded by
E. Ross Miller and W.C. Brookmeyer and flew but one route, from Detroit City Airport to
Cleveland's Lakefront Airport. i.e. (more or less) downtown to downtown. As business grew,
the airline upgraded its equipment to D.H. Doves.