Suburban Airlines Fokker F.27-500 Friendship N27SA
(c/n 10643)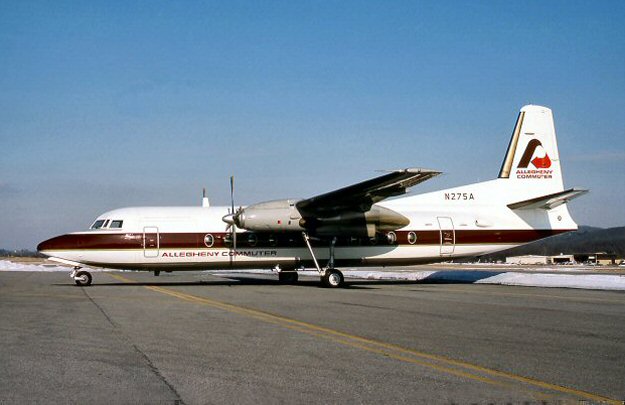 In 1984 Art Horst, President of Suburban Airlines, ordered a new 50-seat Fokker F-27 from the
manufacturers in Holland. Service with the new craft commenced on May 1 of that year. Bob
Garrard caught it at Reading Regional on a cold, but bright day in February 1985. This single
machine was soon augmented with the lease of two others. The Friendship remained the flagship
of the Suburban line until, in 1986 the airline was completely integrated with USAir. By 1989 the
corporate identity was had been changed to Allegheny Commuter Airlines and the Suburban name
disappeared from the US airline map.