Star Air Service Curtiss Robin C-1 NC387K (c/n 546)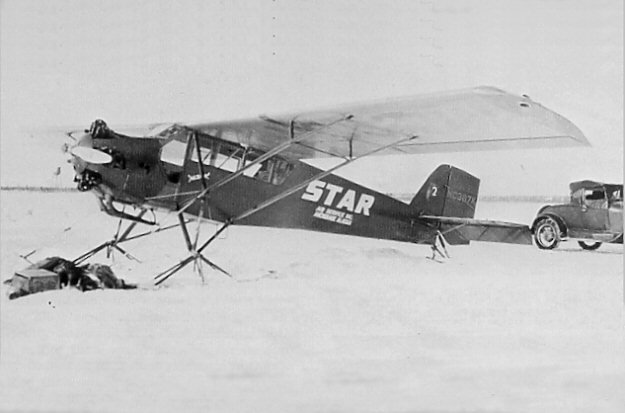 Star Air Service was founded in the early 1930s in Anchorage, Alaska, as the result of the amal-
gamation of several smaller carriers. This Curtiss Robin was their second aircraft. The illustration
below shows the same aircraft somewhat later, after the large star had been adopted as the fledgling
airline's trademark. These images are from the book "Sourdough Sky: A Pictorial History of
Flights and Flyers in the Bush

Country

" by Stephen Mills. (Superior Publishing Co, 1969). I am
indebted to Lars Opland for the scans.