Star Airlines Beech F-17-D NC20797 (c/n 332)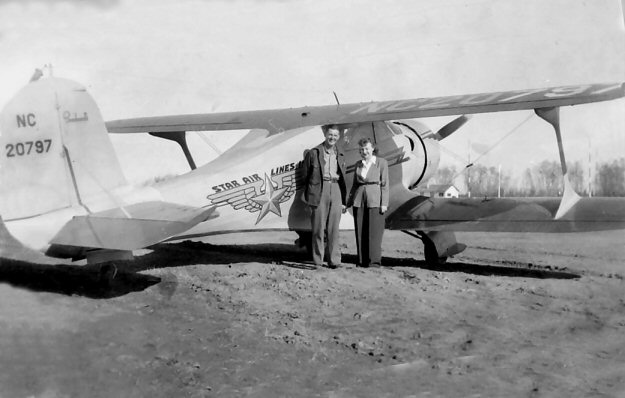 This rare shot is from the William Fike Collection, Museum of Alaska Transportation & Industry,
and was submitted by Lars Opland who advises that Star Airlines acquired two of these Staggerwings
(the other one being NC19473 - c/n 245). The F-17-D was produced by Beech in 1939 as a sort
of lower powered, lower cost version of the D-17 series. 38 of them were impressed into service
during WW II as the UC-43, and NC20797 was, in fact, one of these, wearing the Army Air Corps
serial 42-107411 over its dull war paint. Just who the two worthies are was not indicated.