Southwest Airways Martin 2-0-2 N93060 (c/n 9149)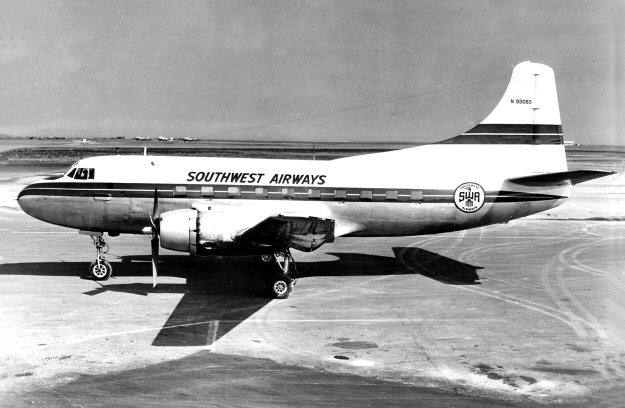 In the early 1950s, California's Silicon Valley was in its infancy, but growing. This, coupled with
the establishment by IBM of a large facility at Las Gatos brought San Jose Airport into focus as a
major business terminal in central California. Southwest, at that time, offered non stop flights to Los
Angeles from San Jose and, to service this route, purchased four ex-Northwest Airlines Martin
2-0-2s in October of 1952. This particular machine had also been operated by Transocean Airlines
after NWA disposed of it, and it actually saw service with JAL in Japan early in 1952 under lease.
Right after that SWA bought it. It went briefly to TWA in 1960 but was withdrawn from use at
San Francisco a year later.