Southern Airways McDonnell Douglas DC-9-15 N91S (c/n 47063)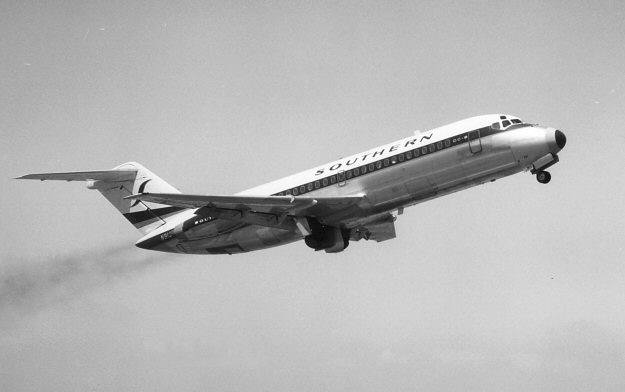 As indicated, Southern did not operate turboprops, but waited until May of 1967 for their first
short bodied DC-9s to be delivered. Here is the first one, N91S blasting out of Hartsfield Airport
on a route proving flight. Ten years later Southern gained its first international route, to the Cayman
Islands. This aircraft went on to serve with continuing airlines Republic and Northwest before
being withdrawn from use.