Southern Airways Douglas DC-3 N65SA (c/n 4925)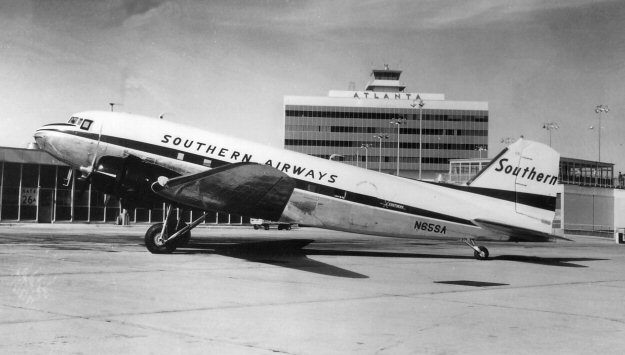 In the 1960s Southern updated their livery and, at the same time, re-registered all their aircraft into
the N--SA series. This DC-3 was formerly N45374. It had originally been built in 1942 as a
C-53-DO for the US Army Air Corps (42-6473). It remained with the airline until 1967 when
it was sold to the Richfield Oil Corporation as an executive transport.