Scenic AIrways Fokker Universal NC337N (c/n 437)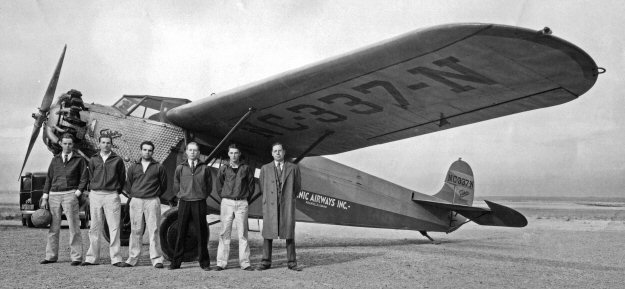 Scenic Airways was incorporated in 1932 in Pocatello, Idaho, primarily to conduct aerial tours
of Yellowstone National Park. One of its machines is seen above in this shot from the F. H.
Christensen, collection courtesy of Mrs. Joan Lynch. The individuals apparently comprised
several members of the Pocatello Cardinals baseball team (which at the time had no association
with the St. Louis team of the same name,although would, indeed, become part of their farm
system later on).. Possibly the team had chartered the Fokker at the time. In 1928 there was
an earlier company operating out of Salt Lake City (later Phoenix, Arizona) also named Scenic
Airways flying a couple of Ford Trimotors which provided tours of the Grand Canyon. This
concern, started by Parker Van Zandt was renamed Grand Canyon Airways in 1929. The
Scenic Airways above was started by Dr. W.W. Brothers and two others and the Chief Pilot
was F.H."Chris" Christensen who originally took the photo seen here. This Scenic was
incorporated in February 1932 and dissolved in November 1936.