Robinson Airlines Beech D-18C N80000 (c/n ? )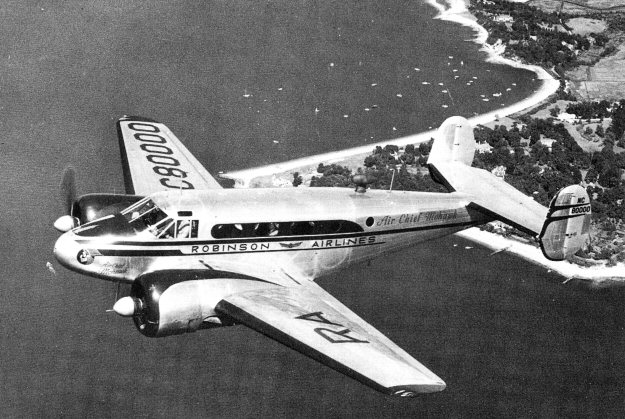 This illustration is from a Beech Aircraft house organ of 1947. Robinson Airlines began
service with a fleet of the Beech D-18C models, which were developed specifically for
feeder line use. I am not absolutely positive that N80000 'Air Chief Mohawk' ever really
worked for Robinson, or whether this was just a publicity shot. The airline commenced
in 1946 and operated a route from Newark, NJ to Binghampton, Ithaca and Buffalo.
It changed its name to Mohawk Airlines in 1952, but by that time had outgrown its Beechs
and they were sold off.