Reeve Aleutian Airways Douglas DC-4 N91067 (c/n 10295)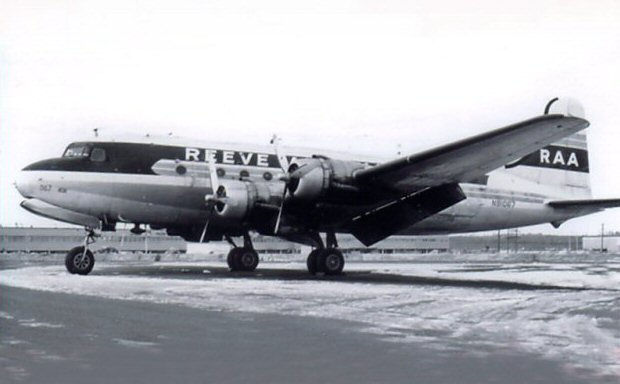 In the 1950s Reeve Aleutian began developing its freight business in a big way and, as a result, acquired
three DC-4s. N91067 had been built as a US Navy R5D-1 and converted to DC-4 standard after
WW II by Douglas at Santa Monica. It was delivered to Pennsylvania Central Airlines (which was re-
named Capital Airlines) in 1946. It was sold to Riddle Airlines in 1955 who converted it to all cargo
configuration. Reeve acquired it, as a freighter, in 1958. Photographs of early Reeve machines are
difficult to come by, the above rare image being from the archives of the Wisconsin Aviation Hall of
Fame, Inc (John and Rose Dorcey collection).