Reeve Airways Fairchild 51 NC5364 (c/n 102)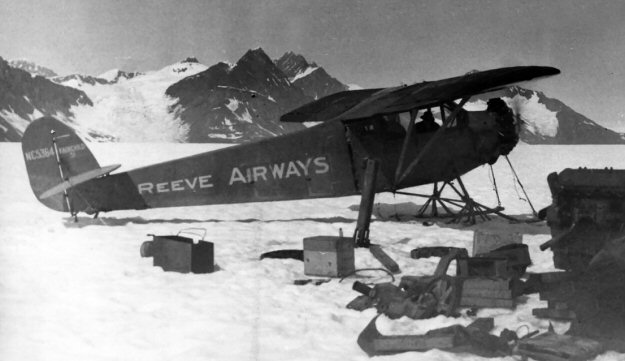 This Fairchild was originally built as a Model FC-2 and converted to a Model 51 by the installation
of a 300 h.p. Wright J6-9 engine. The 1929 Civil Aircraft Register indicates it was originally sold
to Pacific International Airways. Presumably when Pan American formed Pacific Alaska Airways in
1932 and PIA was absorbed, this machine, not being a model 71, was deemed surplus to needs and
sold off. Robert "Bob" Reeve acquired it in 1932 and it was one of the first, if not

the

first aircraft
with which this illustrious aviation and entrepreneur began his flying service. His airline (later to be
known as Reeve Aleutian Airways) would go on for another 70 years, before folding in 2001. The
above illustration is courtesy of the archives of the Museum of Alaska Transportation & Industry
(via Lars Opland).