Ransome Airlines de Havilland Canada DHC-7 N173RA (c/n 38)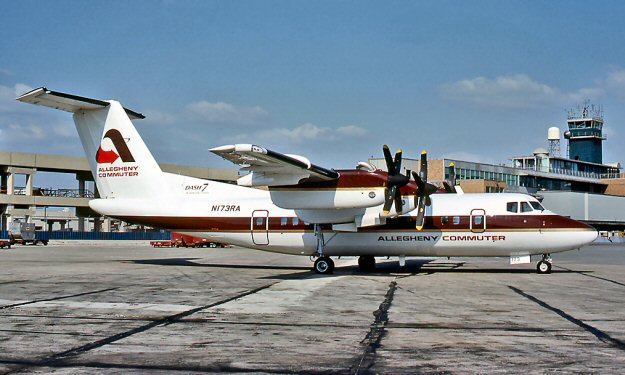 By the late 1970s Ransome had extended its route network from Philadelphia (both North and
International Airports) to Boston with several smaller cities in Connecticut, Rhode island and
Massachusetts in between. It was felt that these would be better served with a STOL type
aircraft and accordingly it ordered eight Dash-7s from (what was then ) de Havilland of Canada
(now Bombardier). These began entering service in 1979. Since, at that time, Ransome was
code-sharing with Allegheny (later USAir) as an Allegheny Commuter partner the aircraft were
painted in that livery, as seen above in this photo by Bob Garrard taken at Philadelphia International
in March 1981.