Provincetown-Boston Airline Douglas DC-3 N130PB (c/n 2213)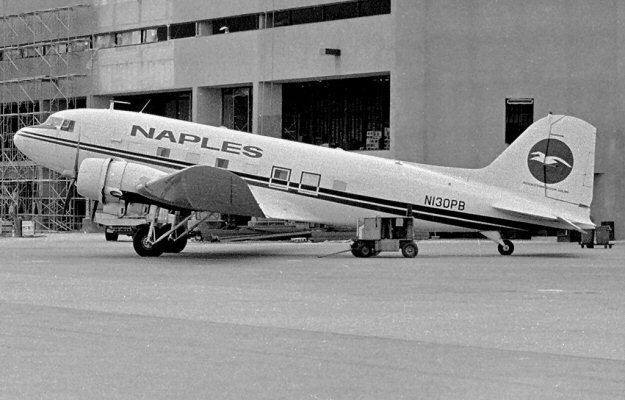 Here's a DC-3 which clearly was working for Provincetown-Boston Airline's 'Southern System'
when Mick Bajcar took this shot at Miami International in May of 1982. Mick's earlier shot, at
the same venue, but six years earlier (June 1978) illustrates it wearing the convention double titling.
established in 1960. Finally, in Bob Garrard's shot at the foot of the page, showing it departing
Miami in December 1985 it was displaying more modern 'PBA' only titling. This ancient bird,
a "true" DC-3-277B had been built in 1940 for American Overseas Airlines as NC25673, and
had been in operation for 45 years when this image was taken.. Although used during WW II on
transport duties it was never officially inducted into the USAAF. After the war it joined Trans
Texas Airlines' fleet and had had many owners before joining PBA.