Provincetown-Boston Airline Cessna 402C N122PB (c/n 402C-0504)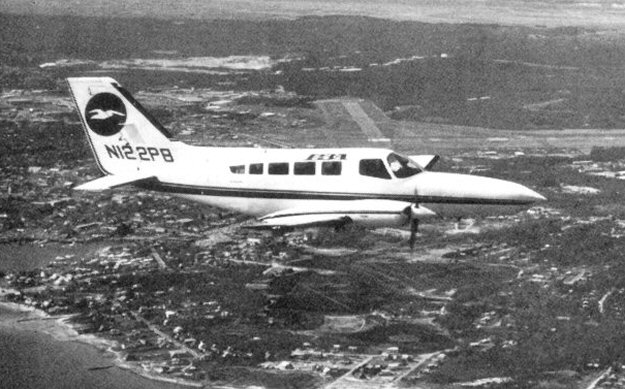 The Cessna 402B/C series was an important element of the PBA fleet from 1972 until its
take-over by PEOPLExpress in 1986. The Electras, DC-3s and Martins were too large
for the lighter loads and shorter local segments and the Cessnas filled this gap nicely. Some
45 of these light utility twins was employed at one time or another over the years. The above
shot, via PBA, shows one of its 402s over Hyannis, the center of aviation activity on Cape
Cod.. Most of the 402Cs acquired were re-registered into the PB suffix series. This particular
machine had been N6843L previously.