Provincetown-Boston Airline Douglas DC-3 N32PB (c/n 4827)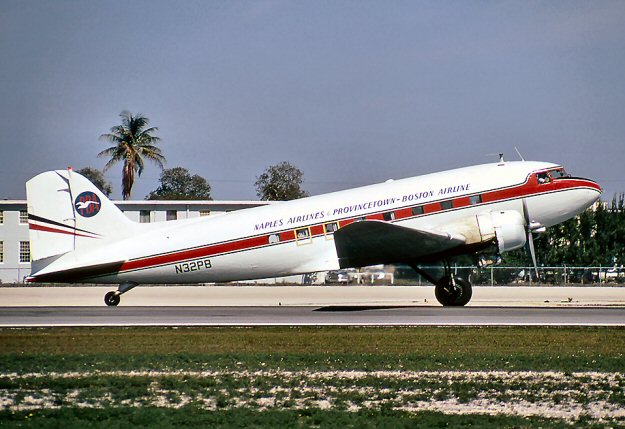 By the early 1960s PBA had set up its operating structure as the "Northern System" (Boston to
Cape Cod and the off-shore islands) and the "Southern System" (Naples to Miami, Ft. Myers,
etc.). A fleet of DC-3s was acquired to replace the ancient Electras and these flew in both div-
isions. PBA was one of the last scheduled carriers to use this trusty old workhorse and they
owned a dozen of them at one time or another. In 1975 alone there were ten DC-3s working
both northern and southern divisions. N32PB, seen above at Miami International Airport (MIA)
in February 1974 in this shot by Bob Garrard, was built for the USAAF as C-53B-DO 41-20057.
After the war it was civilianized as NC34051 for Mid-Continent Airlines. It had had several other
identities before PBA purchased it in 1968.