Prinair Convair 580 N770PR (c/n 56)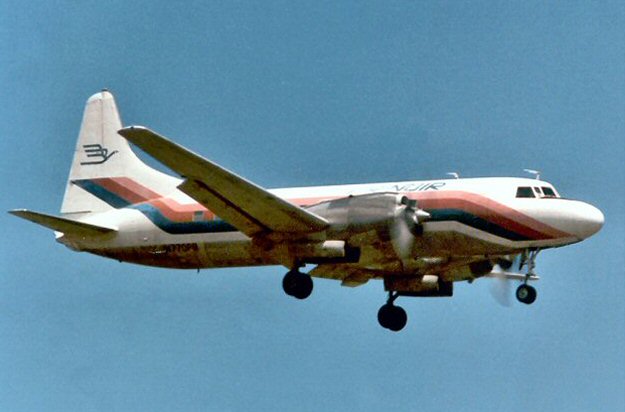 In the 1980s Prinair expanded their capacity with the introduction of five Convair 580s. They
were used mainly on the Virgin island routes. N770PR (above) was formerly with Mackey
Airlines as N9012J. Prinair suffered three fatal accidents over the years (plus two non-fatal
highjackings) and this, combined with increased competition from Aero Virgin Islands and
Oceanair resulted in the airline ceasing operations in November 1984.