Powelson Air Service Stinson SM-6000-B NC12130 (c/n 5055)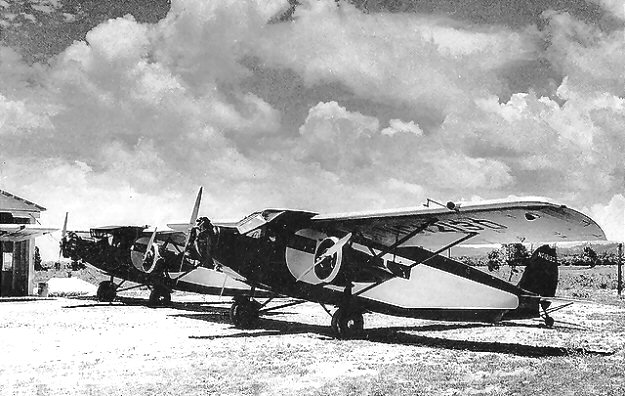 Following the succesful operation of the Stinson Reliant on the San Juan to Ponce route in 1938,
Powelson Air Services acquired four tri-motor Stinson Ts, two of which are seen above in this
old print from the William W. Sierra collection. (Officially designated the SM-6000-B, this
Stinson was often referred to as the Model T). With the introduction of the larger aircraft, the
route was expanded to the Virgin Islands. Caribbean-Atlantic Airlines, Inc.was incorporated
on 27 February 1939 and in June of that year took over the operation of Powelson Air Services.