Pilgrim Airlines Fokker F-27-100 Friendship N145PM (c/n 10116)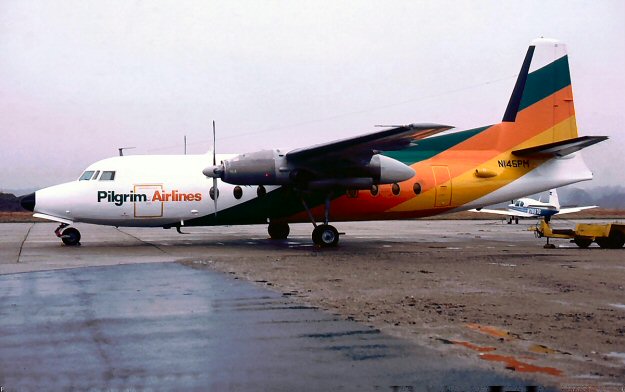 In the late 1970s Pilgrim acquired a fleet of seven or so Fokker F-27-100s. Rare, in that it was the
only airline in the US to operate this variant. Most of them came from Spain. N145PM, seen above
in this shot by Ellis M. Chernoff at home base Groton/New London in 1984 was formerly EC-BPK
with Aviaco. By this time service had expanded to include Manchester, NH and Montreal, Quebec.