Piedmont Airlines NAMC YS-11A-205 N156P (c/n 2050)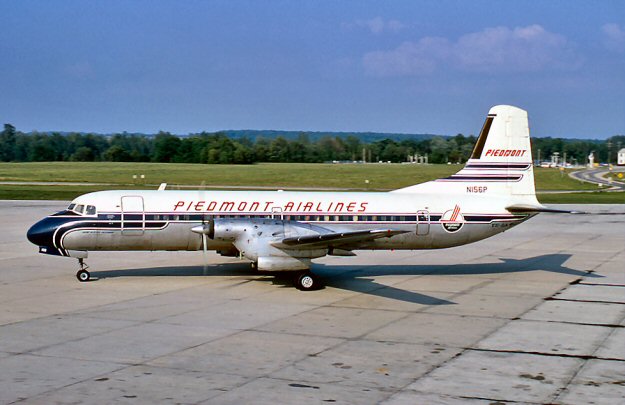 Piedmont had decided, around 1967, that their F-27s and even the enlarged FH-227 still weren't
large enough and surprised the industry when they placed an order for ten Japanese-built Nihon
YS-11A turboprops. The only other US registered airlines to fly them in any numbers were Mid
Pacific Airlines in Hawaii, and Reeve Aleutian Airways in Alaska. The NAMC (Nihon Aircraft
Manufacturing Corp)YS-11 was a totally indigenous Japanese design powered by two Rolls Royce
Dart 542-10K turboprops. Piedmont later increasd their order to twenty and also picked up a
couple of previously owned ones. Bob Garrard captured this one at Port Columbus International
Airport in May of 1970. N156P had been delivered two years earlier and was named, at the time
this image was taken, "

Cherry

Blossom Pacemaker

" (originally "

Blue Ridge Pacemaker

". It was
sold to Pinehurst Airlines in North Carolina in 1979.