Piedmont Airlines Boeing 727-214 N556PS (c/n 21513)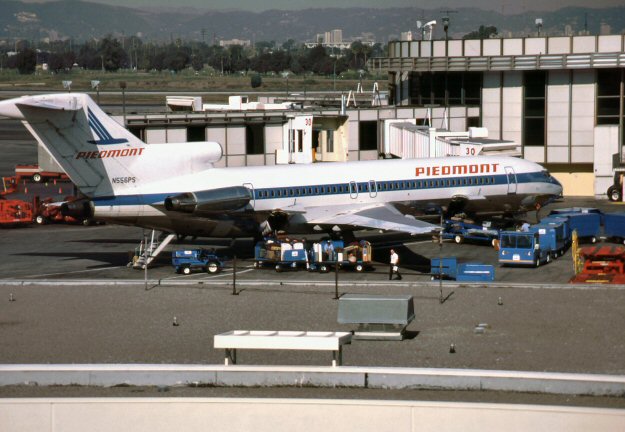 When Piedmont finally did acquire 727s in the 1980s, they were mainly of the dash 200 model.
N556PS was one of the original aircraft delivered to Pacific Southwest Airlines in 1978. Piedmont
leased it in 1985 and purchased it a year later. The above shot was taken by Ellis Chernoff and
shows the aircraft amid the clutter of terminal traffic at LAX in 1987. Two years later Piedmont
was to merge with USAir and this 727 was re-registered N751US. It was then sold to Kitty Hawk
Air Cargo in1996 and withdrawn from use and parked at the Pinal Airpark at Marana, Arizona
aircraft graveyard in 2003.