Piedmont Airlines Fairchild-Hiller FH-227B N701U (c/n 524)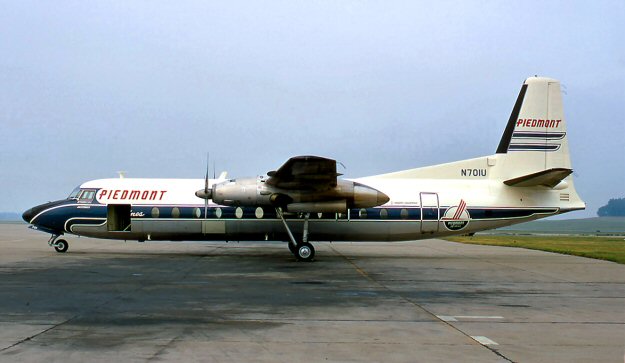 Piedmont were so happy with the performance of their original eight F-27s that, in 1966 they
ordered ten more of the advanced FH-227 model. By that time Fairchild had merged with
Hiller, hence the dual nomenclature. The FH-227 had a six foot fuselage stretch and was
roughly equivalent to Fokker's F-27 Mk 500. This superb image was taken by Bob Garrard
at the Northern Kentucky International Airport at Covington in August 1970. This airport serves
as the airport for Cincinnati, across the Ohio river.