Piedmont Airlines Boeing 727-022 N68650 (c/n 18295)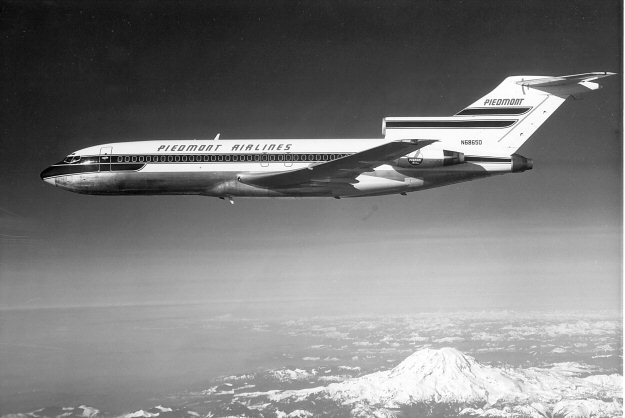 This evocative photograph was gleaned from Piedmont Airlines in the late 1960s although it is
undoubtably a Boeing shot, since so many of their pre-delivery images were taken over Mt. Ranier.
N68650 was a very early Boeing 727 and was to have been United Airlines' N7003U. In the
event the aircraft was retained by Boeing, re-numbered N68650 and leased to All Nippon Airlines
from April of 1964 for one year. It was then leased to Iranair (still as N68650) before being leased
by Piedmont in February1967 in advance of deliveries of the 737s they had or order. The 727 did
not suit Piedmont's stage lengths at that stage of their development and only a couple of them were
leased in the 1960s. It would take deregulation to enable the airline to acquire routes requiring
this larger model and hence the bulk of their 727s was purchased in the late 1970s and 1980s..