Pennsylvania Airlines Stinson SM-6000-B NC10823 (c/n 5039)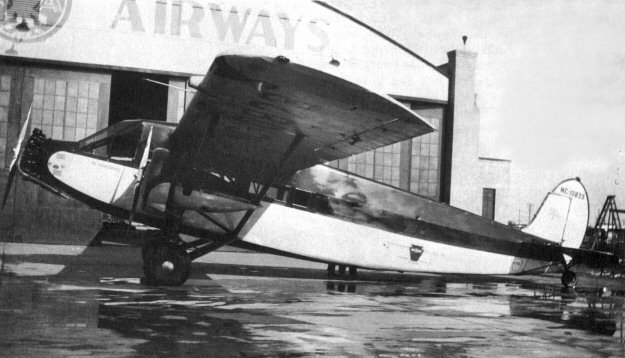 In November 1930, Clifford Ball was bought out by Pittsburgh Aviation Industries Corporation,
who immediately renamed his little airline Pennsylvania Airlines. Ball stayed on as vice-president.
P.A.I.C. had played a part, albeit a small one, in the forced marriage of TAT and WAE. As a re-
ward for its co-operation (complicity?) in this formation of TWA, Ball's original CAM 11 was per-
mitted an extension to Washington D.C. Several (2 or 3) Stinson Model Ts (as the SM-6000 was
commonly known) were acquired, one of which is seen above. Note

Keystone

logo.