Pan American Airways Lockheed L-749 Constellation NC86520 (c/n 2503)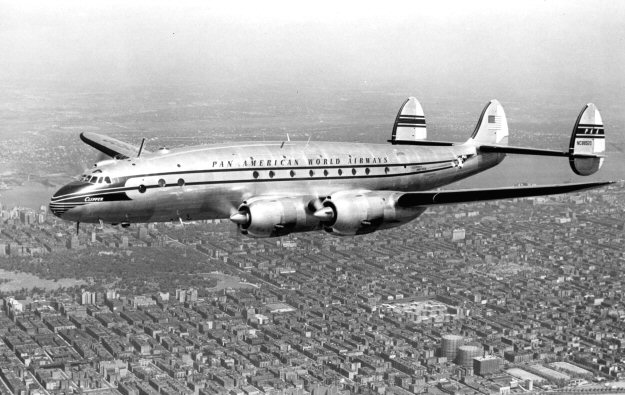 Pan American operated half a dozen or so Model 749 Constellations in the late 1940s. They were
used to start their around the world service. All were originally built for Transcontinental & Western
Air who did not take them up and they were delivered to Pan Am instead. Further, just about all of
them were sold to Air France. NC86520, seen over New York City in this nice print from the Mike
Sparkman collection actually went to Aerovias Guest in 1948 as XA-GOQ before moving on to Air
France in 1949 as F-BAZR.