Pan American Airways Lockheed 10E Electra NC30077 (c/n 1133)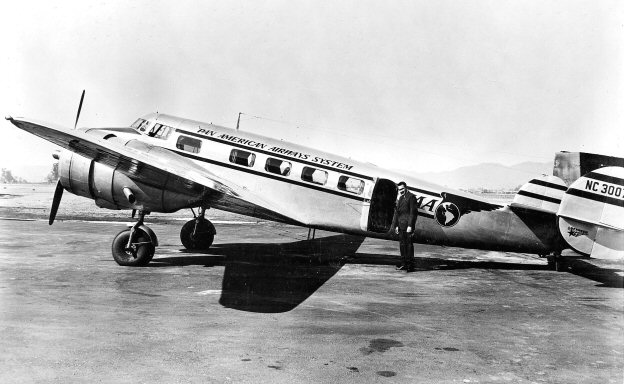 Pan American ordered some fourteen Lockheed Electras in 1933, most of which were
consigned to CMA in Mexico. Cubana in Cuba had three and two, NC30077 and
NC30078 went to Pacific Alaska Airways. This rare shot, from the Mike Sparkman
collection shows a L-10E in 'pure' Pan American Airways System livery. It would
appear to have been taken at Burbank before being relegated to the Alaska Division.
Both Pacific Alaska machines moved on to SACO in Columbia in 1939 becoming C-10
and C-11 (later C-110 and C-111) respectively. C/n 1133 later went to TACA in
Nicaragua (as AN-ABW) and then to Honduras as XH-TAB. It was written off in
October 1946.