Pan American Grace Airways Douglas DC-6B N6536C (c/n 43536)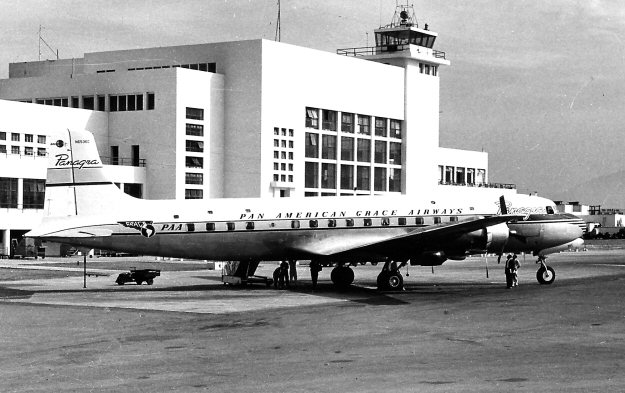 This 1953 shot was taken at the same venue as that of the previous DC-6, i.e. Santiago, Chile.
The aircraft had been delivered new to the airline the previous year. On the livery of this DC-6B
the painter appears to have eliminated the dash between Pan American and Grace in the titling,
although the official corporate name retained the hyphen. These luxurious machines were used
on the Miami to Buenos Aires route with intermediate stops at Panama City, Quito, Guayaquil,
Lima, Antofagasta and Santiago. N6536C was sold in 1962 to the Chinese Nationalist Air Force
on Taiwan, becoming C-43536 (same as its c/n).