Pan Anerican-Grace Airways Douglas DC-6 N90876 (c/n 42876)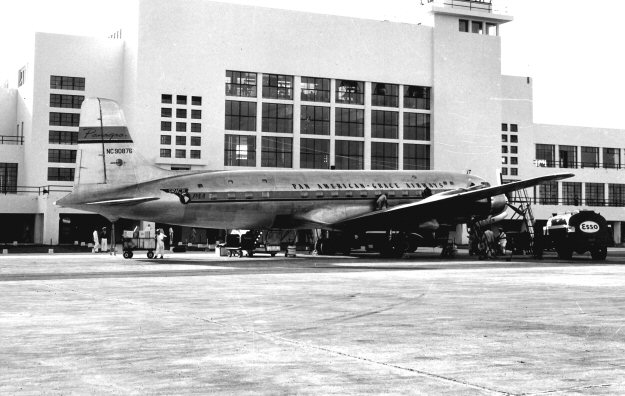 This shot was taken at Santiago, Chile. N90876 was an early model DC-6, being delivered
to Panagra in March of 1947. It was one of six operated by the airline from Miami to the
west coast of South America. It was sold in 1955 to Cathay Pacific Airlines. My image below
shows it in the Hong Kong airline's livery. It went to Air Vietnam in 1962 as XV-NUD, but
that's another story.