Pan American Airways Lockheed L-1049 Super Constellation N6213C (c/n 4013)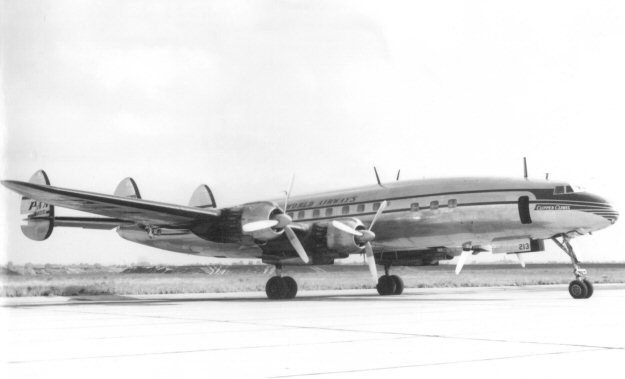 This rare shot is from the Greg Smith collection. From June until October 1955 Pan Am leased this
single L-1049 from Eastern. It was named

' Cipper Climax'

So far as I know it was the only
Super Connie ever operated by the airline.