Pan American Airways Fokker C-2 NC53 (c/n 705)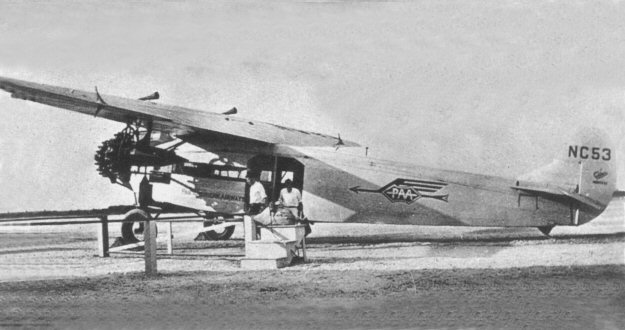 The US Army took an interest in the Fokker F.VIIb-3m and ordered three of them as C-2s.
. For some strange reason the American Fokker Company retained the military designation when
producing civil examples. NC53 was one of them. Note early PAA logo. This was changed
to the winged Western Hemishere emblem when the Fokker F.10s were put into service.