Pan American Airways Douglas DC-6B N6518C (c/n 43518)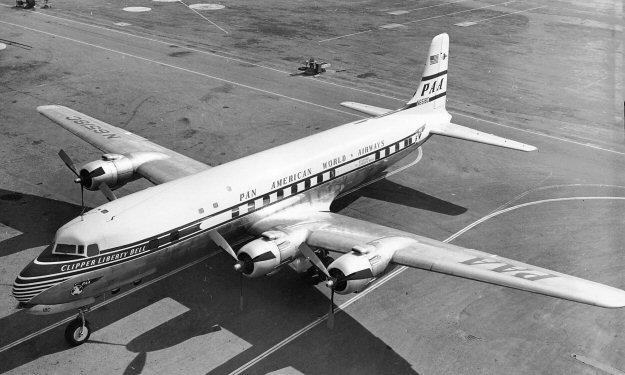 Pan American did not operate the "straight" DC-6 (although it's subsidiary, Panagra did) waiting
for the upgraded DC-6B instead. Of these, a large number (40 plus) was operated by the airline
commencing in 1952 to replace its aging DC-4s and Constellations. The above shot shows
the first one, N6518C at Douglas' plant in Santa Monica wearing the fleet name "Clipper Liberty
Bell" although this name was later transferred to N6519C, while this machine was named "Clipper
Freedom" when in service. Did the sign painter get it wrong? If so, why not let it go? Maybe Pan
Am insisted? The airline retired it in 1961 and it was leased to Austral in the Argentine. It finally
wound up in Panama as HP-536 and was broken up in 1975.