Pan American Airways Douglas DC-3-228F NC33611 (c/n 4102)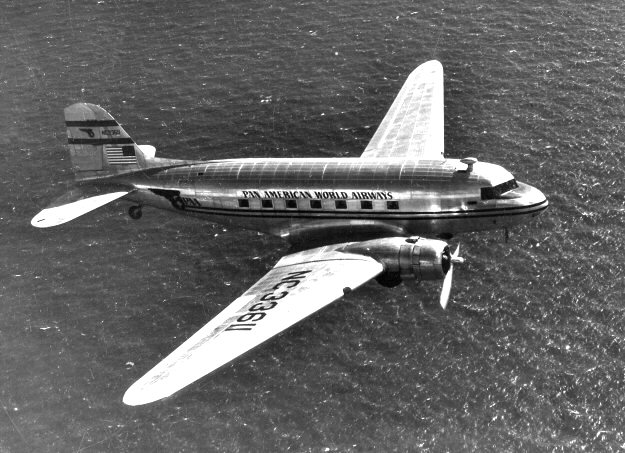 Although Pan American operated a number of DC-2s, I unfortunately do not have a photograph
of one of them. The DC-3 above was delivered new to the airline in 1941 and used on the
Caribbean routes. Notable is the fact that the aircraft is now bearing "Pan American

World


Airways" titling. Unfortunately NC33611 crashed while taking off at Piarco Airport, Port of
Spain, Trinidad on 4 June 1945 and was written off. During WW II most of Pan Am's DC-3s
were used in the Latin American Division. After the war several at least four (NC54227/79008/
79009/79010) were based in London and operated on the inter-European services. The ex
C-47A-DK (c/n 12844 below) shows a Pan Am DC-3 used on South American routes in the
late 1940s after white top livery had been applied. Photo: Courtesy the Brian Baker Collection.