Pan American Airways Convair 240-2 NC90658 (c/n 24)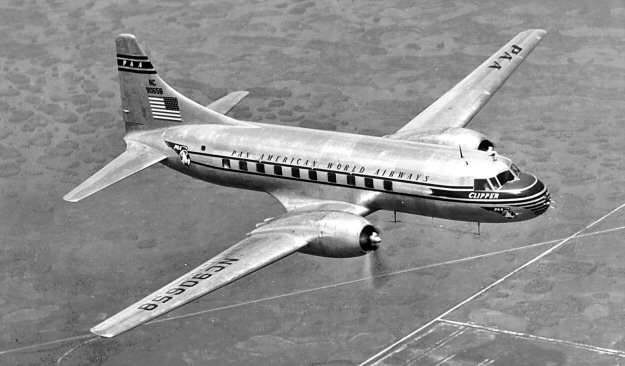 To replace their DC-3s, Pan American ordered, in 1948, a fleet of 20 Convair 240s. They were
the third airline to put the new twin engined craft into service (after American and Western). The
above image was taken in 1948, pre-white top. All the Convair-Liners were operated in the
Latin American Division. NC90658 was sold in 1954 to Brazilian carrier VARIG as PP-VCP.
Sister aircraft N90657 is seen (lower) at Idlewild now in white top livery. It, too, went to VARIG
as PP-VCW. Photo: Courtesy the Jennifer Gradidge collection (probably Peter Keating's). .