Pan American Airways Boeing 727-021 N317PA (c/n 18995)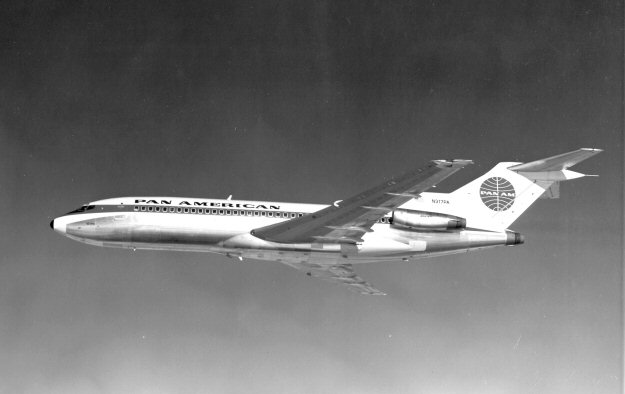 Pan American were rather late in ordering the 727, not putting them into service until late 1965.
This is original "unstretched" model. Illustrated is "Clipper Do Soto" which was written off in
a crash at Berlin's Tegel Airport in November 1966, ten months after it went into service. It was
operating a cargo flight from Frankfort to Tempelhof Airport. However, due to runway work
being done at that latter airport it was diverted to Tegel. The aircraft impacted the ground (reason
never determined although visibility was very poor at the time) in the Soviet held zone of (what was
then) East Germany.. The Soviets never returned the flight data recorder.