American Airlines Boeing 707-321B N414PA (c/n 18956)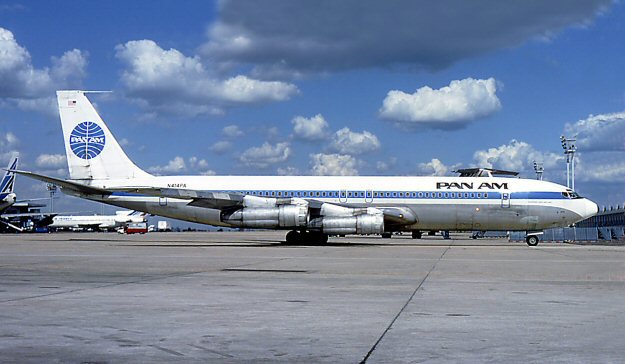 It wasn't until the deliveries of the dash 300 series of the Boeing 707 (dubbed the "Intercontinental"
model) that Pan American could really provide jet service to Europe and the rest of the world.
This derivative had a100 inch fuselage stretch over the original dash 100 and had greatly increased
range. Power was supllied by four Pratt & Whutney JT4A-3 turbojets of some 15,800 lbs of static
thrust each. This stunning shot of "Clipper Ann McKim" was taken by Michel Gilliand at Paris'
Orly Airport in the summer of 1979. The aircraft had, by then, been in service for 13 years, although,
despite its pristine appearance here, was broken up in Miami in 1981.