Pacific Northern Airlines Douglas DC-3D NC37465 (c/n 42955)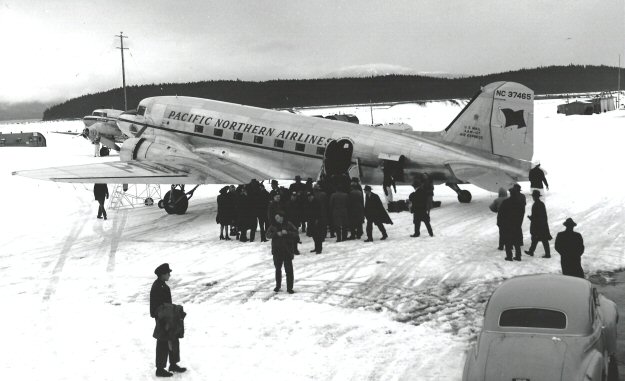 In 1946 Woodley Airways received (at least two) purpose built DC-3Ds from the Douglas plan
t
at Santa Monica. The airline name change occured shortly afterward. The first three shots show
the first one delivered, whilst the photo at the bottom of the page illustrates the second. NC (later N)
37465 was sold later to Air Afrique as TU-TIA and was last reported derelict at Abidjan. N37469
was leased to Mackey Airlines from 1955-60 ans then followed its sister to Air Afdrique as TU-TIB.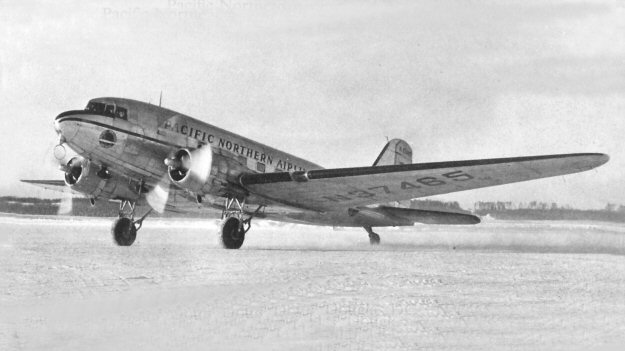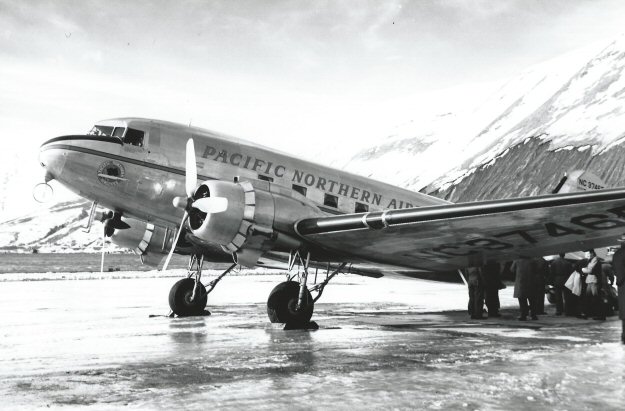 Douglas DC-3D NC37469 (c/n 42955)