Pacific Northern Airlines Boeing 720 N720W (c/n 18377)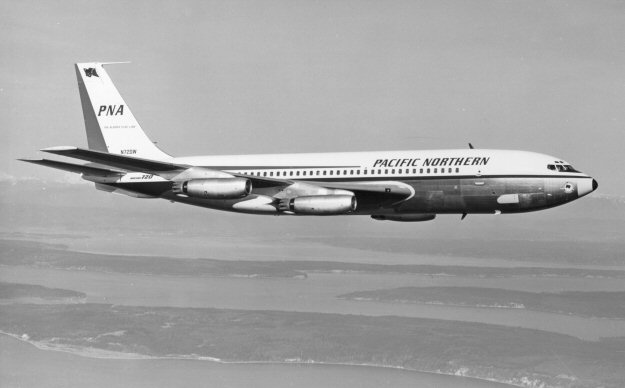 Here's a nice manufacturer's photograph of the second of PNA's Boeing 720s (the first was N720V)
over Puget Sound. These two aircraft were delivered in march of 1962. A third was acquired from
Aer Lingus in 1966. All three were absorbed into Western Air Lines' fleet in 1967 when that airline
took over PNA and its trunk routes. Since Western were already flying 720s they were a welcome
addition to the fleet.