Pacific International Airways Bellanca CH-300 Pacemaker NC259M (c/n 161)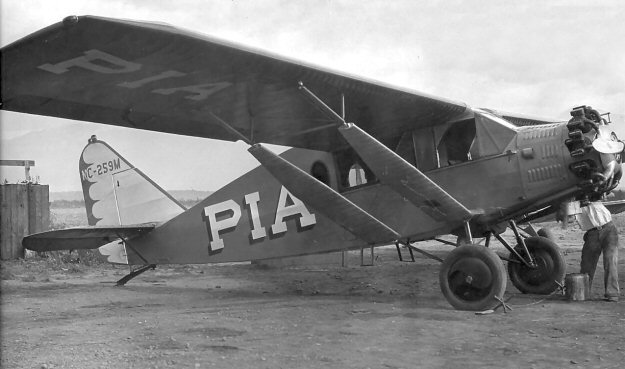 A very grandiose name - but a not very grandiose airline. Clearly PIA wanted one to know
who the owner of this ancient Bellanca was! This nice image comes from the archives of the
Museum of Alaska Transportation and Industry and is shown via the Lars Opland collection.
It is nor known whether this machine was absorbed by Pacific Alaska Airlines when that out-
fit took over Pacific International, but I suspect it was. The lower shot, also from Lars,
illustrates a revised livery. The multiple chevrons on the rudder look like they were almost
an attempt to eradicate the registration!