Pacific Alaska Airways Lockheed 18-10 Lodestar NC33644 (c/n 2079)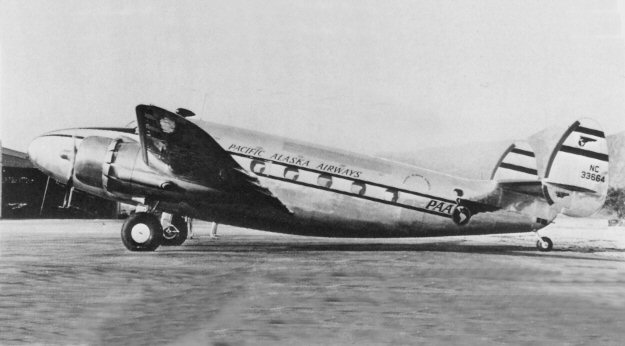 Lockheed Lodestars were added in 1940 when Pacific Alaska began service from Seattle to
Fairbanks, via Juneau and Whitehorse. Shortly after, in 1941, Pacific Alaska Airways ceased
to be as a wholly autonomous unit and became the Alaska Division of Pan American World
Airways. This shot came from a Pan American Alaska Division brochure.