Pacific Alaska Airways Lockheed 10- Electra NC14906 (c/n 1019)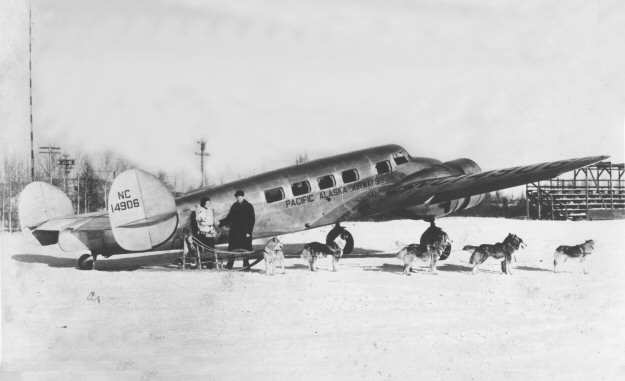 In 1935 Pan Amerian purchased this Lockheed 10-C and put it into operation on the Juneau to
Fairbanks passenger service. When two more were acquired in 1936 the service was extended
to Nome . The dog sled team was probably posed for the photograph, although some schedules
did, in fact, reflect dog sled team connections.