Pacific Air Transport Boeing 40-B-4 (NC)741K (c/n 1148)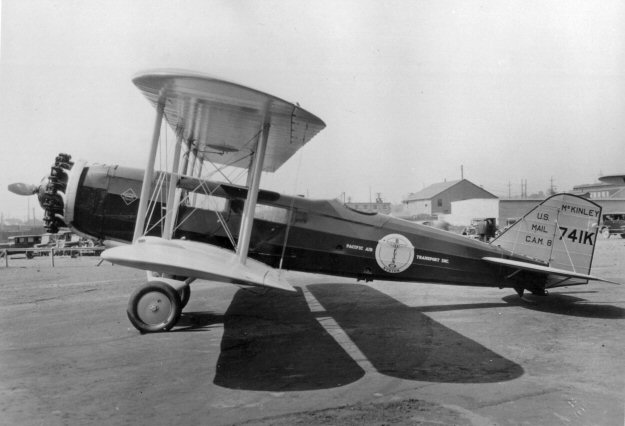 On 1 January 1928 Boeing Air Transport acquired control of Pacific Air Transport. Both were
then subsidiaries of the Boeing Airplane & Transport Corporation, along with the Boeing Airplane
Company itself. PAT would continue to operate under its own name as part of the "Boeing System".
Not only did it provide an outlet for the sale of Boeing aircraft, but also linked Seattle with the trans-
continental route at San Francisco. A later business merger, also engineered by Boeing driving force
Fred Rentschler, would see a union between the Boeing Airplane Company and the Pratt & Whitney
engine concern, giving rise to the formation of the United Aircraft & Transportation Corporation.
(1 Feb 1929). Anyway, the shot of the 40-B-4 above was taken after PAT had become a unit
of Boeing Air Transport.