Pacific Southwest Airlines (PSA) Boeing 737-214 N987PS (c/n 20160)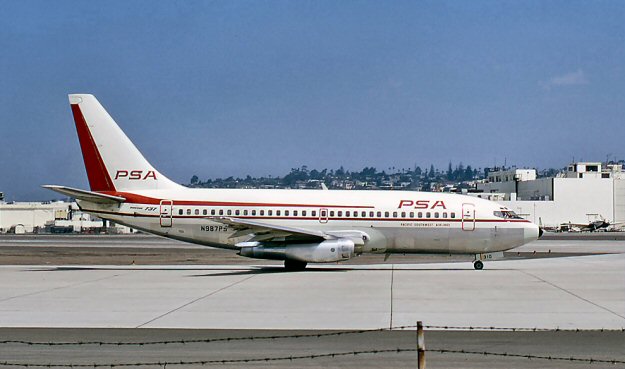 PSA was never a large user of the 737. They ordered a dozen of them in the late 1960s, and
retained them for less than five years. N987PS, seen here in this shot by Bob Garrard at San
Diego in July of 1970 was sold to Brazilian carrier VASP in 1974 as PP-SMT.