Pacific Southwest Airlines (PSA) Boeing 727-214 N535PS (c/n 20161)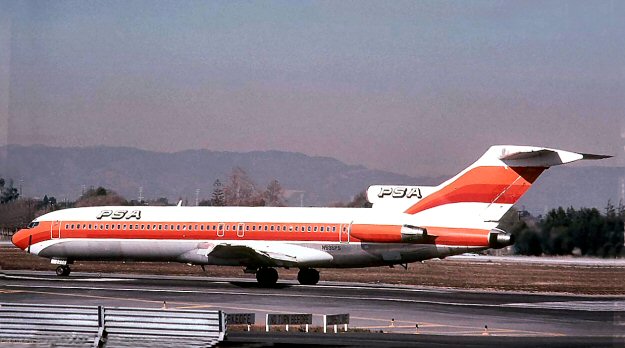 By 1967 the airline had grown to the point where it was able to order some 20 odd series 200 Boeing
727s. They would later operate over 30 of this, the workhorse of the world's airlines before they were
absorbed by US Air in 1988. The typical example above was shot by Frank C. Duarte Jr at a smoggy
LAX in December of 1978. (Just for the record, L.A. has done a wonderful job in smog control- it is
not nearly as smoggy in the L.A. Basin now as it was when I first resided there in the 50s, 60s and 70s).