Pennsylvania-Central Airlines Douglas C-53B NC49953 (c/n 4820)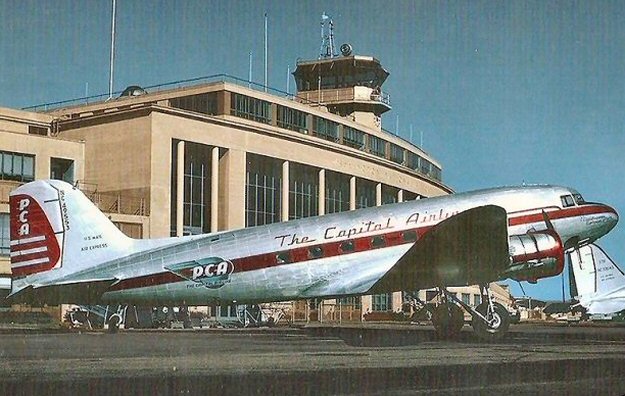 Just before the name change in to Capital (April 1948), PCA changed its titling over the fuselage
cheat line to

'The Capital Airline'

. NC49953 is seen here in front of the terminal at Washington
Nationall, circa 1948. The aicraft was built as a C-53B-DO with serial number 41-200050
and was sold off in 1945 by the U.S. Government Defense Plant. It flew for PCA/Capital first
as 'Capitaliner Cheuboygan', later Capitaliner Corning'. It was withdrawen from service following
an accident at Martinsburg, Va in June 1958.



.