Ozark Air Lines McDonnell Douglas DC-9-15 N970Z (c/n 45772)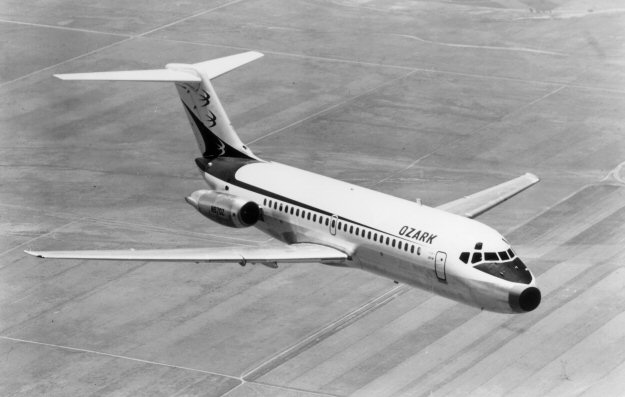 Ozark began service with three short bodied DC-9s in 1966. The first of these is seen above.
Operations were soon given the green light to extend service from St. Louis to Denver and a
route to New York was granted by the CAB in 1969. Consideration was given in the late
1960s to a merger with Central Airlines, but this idea was dropped and Ozark then went on
for almost two decades before succumbing to an offer from TWA. Ten of the series -10
DC-9s would eventually fly with the airline.