Ozark Air Lines McDonnell Douglas DC-9-31 N983Z (c/n 47411)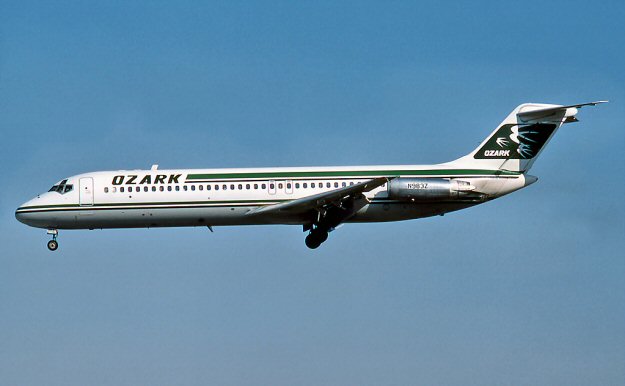 Two years after receiving its first short bodied DC-9, Ozark placed an order for 10 of the "first
stretch" of this ubiquitous design, known as the series 30. This version was some 15 ft longer than
the original 95 passenger design and seated 115. The airline would go on to acquire over 40 of
these medium sized airliners, including many ex-Northeast Airlines machines purchased from Delta.
N983Z passed to Trans World Airlines when that carrier merged with Ozark in October of 1986.