Ozark Air Lines Douglas DC-3-216 N141D (c/n 1945)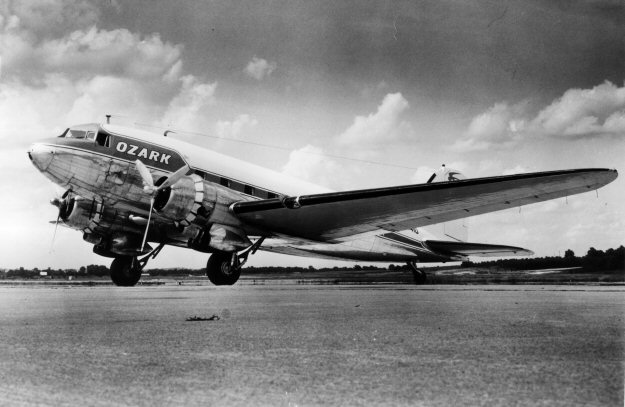 A new livery was devised in the early 1960s and the "Route of the Swallows" emblem (three
stylized swallows) started appearing on the rudders of the DC-3s. Interestingly, N141D (visible
on the original print) did not have its rego displayed under the port wing. By 1960 the airline
was serving some 52 cities in ten states. N141D is an interesting aircraft. It was a Fokker-
built DC-3 (or at least, Fokker

assembled

) manufactured in 1937 and delivered to Swissair
as HB-IRA. In May of 1955 it was ferried to the USA by Fleetwings Inc with the registration
N2815D. Ozark registered it as N141D on 25th of that month. It was traded in to Fairchild
Hiller in 1966 in part payment on a FH-227.